High Peaks Art Festival
Celebrating our
20th Anniversary in 2024!
The 20th Annual High Peaks Art Festival will be held July 27, 2024. The Festival is a beloved community event, enthusiastically supported by local residents, businesses and visitors.

( Photo: Artist Award sponsor Deb DAndrea awards artist Julie Glassman Best of Jewelry award at the Festival.)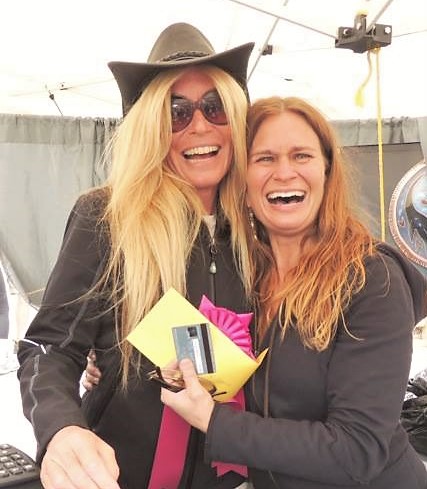 Deb DAndrea is well known in Nederland for assisting many events, and has been a High Peaks Art Festival volunteer and Artist Award sponsor. She previously has volunteered as Volunteer Coordinator and Tent Manager for Frozen Dead Guy Days, and has volunteered at the Community Thanksgiving Dinner, Oktoberfest and the Backdoor Theater. Deb worked with Peak to Peak Healthy Communities to present the Nederland Old Fashioned July 4th Festival and Fireworks in 2015, one of the last non-fire ban years; and serves on the Board for Peak to Peak Music Association, handling Exhibitor Coordination for NedFest. She is well versed in many different aspects of coordinating events, and in particular knowing the needs of a Nederland event.